REMEMBERING MAURICE SEMPLE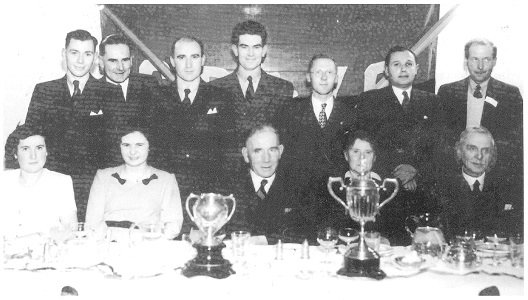 by Tom Kenny
Maurice Semple was born in 1917, a member of a family that had continuous connection with the 'Citie of the Tribes' for over 400 years, one of three children of Frank Semple and Elizabeth ffrench. His father worked in a clerical capacity in the courthouse, his mother was one of the ffrenchs from Claregalway. Both his brother ffrench Semple and his sister Mary predeceased him.
Maurice became an apprentice solicitor with St. John Blake and then set up his own practice with Kieron Murphy in Eglinton Street in the late 1960s. The practice eventually moved to Courthouse Square where it was joined by Una Fleming. It became very successful even though it was often said of Maurice that he was too nice to be a solicitor. He was a kind and generous man who treated clients like friends. A spiritual man, he was a daily mass-goer in the Jesuit church every morning. Indeed, his friendship with the community there meant he was occasionally referred to as "The co-rector of the Jesuits". He was blessed by his marriage to Grace Kelly from Long Walk.
He gave many illustrated talks on local Galway History, was Vice-President of Galway Rowing and Yachting Club, Honorary Life member of the Old Galway Society, Honorary Treasurer of the Galway Archeological and Historical Society and also Chairman of the Lough Corrib Trustees.
Maurice was the first person in Galway to realise the value and importance of old photographs as historic documents and this was long before nostalgia became fashionable. His first book, Some Galway Memories became an instant bestseller when it was published in 1969. It was one of the most important books in my life. I thought I knew the city well but this book introduced me to many aspects of my home town I knew nothing of – strange buildings I had never seen, unrecognisable streetscapes, famous people visiting Galway, thatched cottages in the Claddagh. The 100 photographs in the book fascinated me and I found myself touring my native place, book in hand, full of wonder at the changes.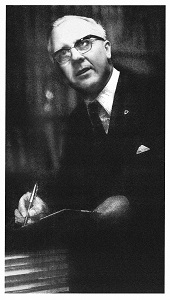 As Father James Mitchell wrote in his introduction to the book, "It graphically portrays the people, the commercial life, the streets, the houses, the modes of transport – in short, a way of life that is fast disappearing. Not merely a sentimental album recalling only pleasant memories of a more leisurely time; many of the scenes illustrate how drab was the lot of the poor and aged".
It was, in fact, an informal but well researched social history of the previous century; it tackled problems that had been ignored by many commentators and it also reflected a growing interest in local history.
Maurice simply loved Galway, its river and its lakes and this love was made obvious in his seven books published over a period of thirty years. They were Some Galway Memories, 1969; Reflections on Lough Corrib, 1973; By the Corribside, 1978; Where the Corrib Flows, 1988; Around and About Galway, 1995; A Century of Memories, (The story of the Corrib Club 1864-1966); Memories, Coribwise and Otherwise, 1999.
Our first image shows the Social Committee and Club Officers of the Corrib Club at their second annual dinner in 1949. They are, front row; May Deacy, Angela Lynch, Miko Gallagher (President), Mrs. Elizabeth Semple, Frank Semple. Back Row; Gervase Watson, Leslie Coy, Thomas Collins (Captain), John Lynch, Maurice Semple, Dickie Emerson and Edward Cooke. Our second photograph is of Maurice signing copies of his books in 1971.
His books and his illustrated lectured introduced thousands of Galwegians to their rich history and heritage. The Corrib was one of the great passions in his life and he brought disused canal locks, overgrown waterways and derelict mills to life for us. It was entirely fitting that he should pass away as he was crossing Beggar's Bridge on April 2nd, 2000. Old Galway was diminished by his passing.
I think it would be fitting to call our new pedestrian bridge over the Galway river 'Maurice Semple Bridge'.