Upcoming events in Kennys Bookshop and Art Gallery in Galway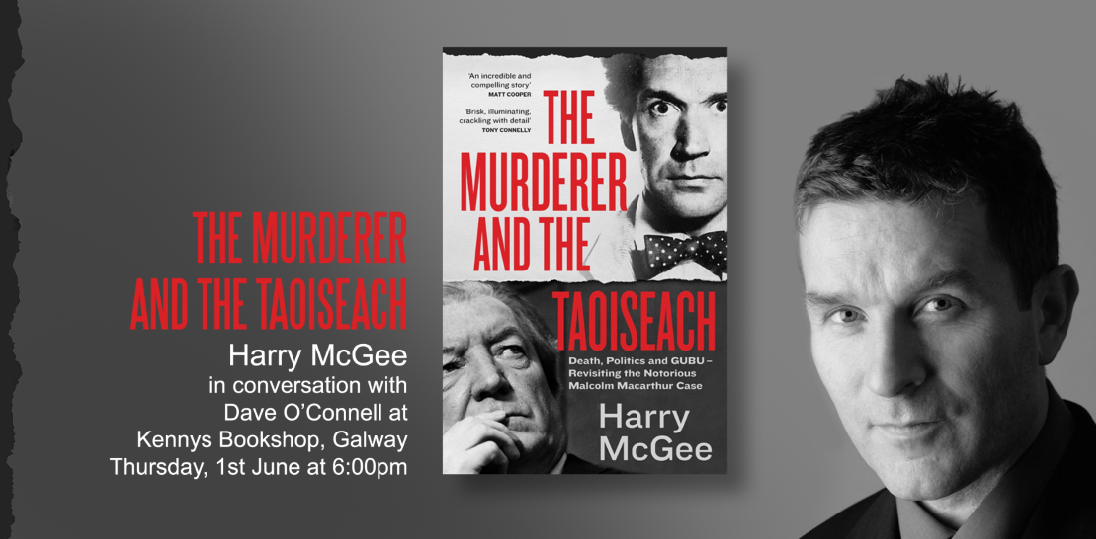 Harry McGee in conversation with Dave O'Connell at Kennys
Thursday, June 1st at 6pm
Hear Irish Times Political Correspondent Harry McGee as he joins Connacht Tribune Editor Dave O'Connell in conversation on McGee's new book, The Murderer and the Taoiseach, about Malcolm Macarthur and the sensational murders that almost toppled an Irish government.
Harry McGee has retraced the happenings of Summer 1982, when two innocent young people - Bridie Gargan and Dónal Dunne - were murdered by aristocrat Malcolm Macarthur. Macarthur was captured in the home of the State's top law officer, Attorney General Patrick Connolly, and the scandal attracted worldwide headlines and resulted in untold damage to Taoiseach Charles Haughey.
Tickets are free but limited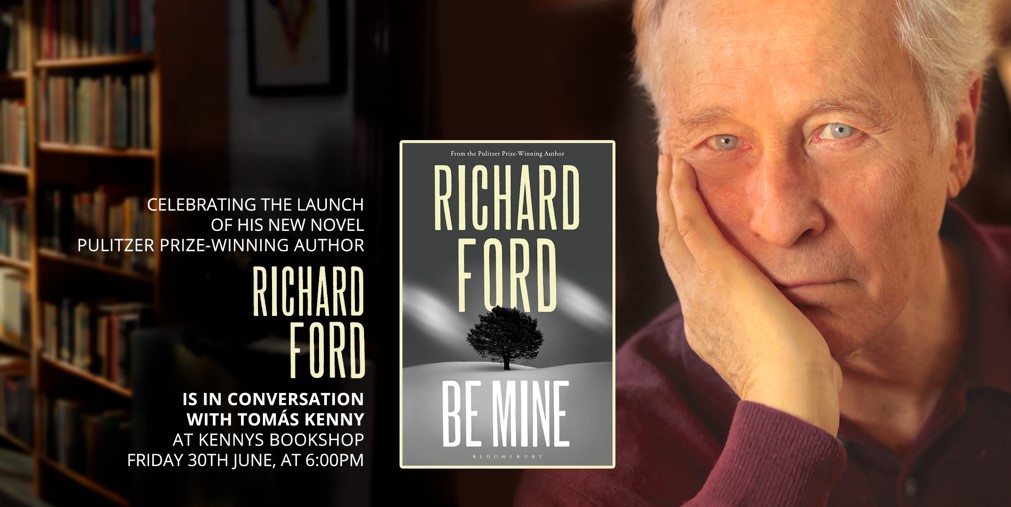 Richard Ford in conversation with Tomás Kennys at Kennys
Friday, June 30th at 6pm
Kennys are delighted to be welcoming Pulitzer Prize winner Richard Ford to the bookshop where he will join Tomás Kenny in conversation about his new novel, Be Mine on June 30th.
In this memorable novel, Richard Ford puts on displays the prose, wit, and intelligence that make him one of our most acclaimed living writers.
Tickets are free but limited
Subscribe
To be updated about upcoming and future event at Kennys Bookshop & Art Gallery, you can subscribe to our events mailing lists below!