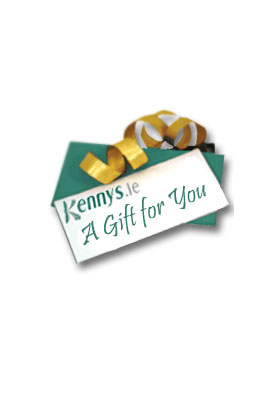 €5 Gift Voucher
SKU: KNYGC05
Give the gift of reading with a Kennys.ie E-Voucher! 
For alternative voucher values to the drop down options, please add multiples of the amounts available - e.g. for €100 please add  2 x €50 etc.
Please note that gift vouchers are sent as a code to the email address provided on the order at checkout and are not sent by post. If you are buying a gift voucher for someone else, we recommend providing your own email address and forwarding it on as you choose yourself. E-vouchers can be redeemed online (or in store) by simply entering the Voucher Code at checkout.