Library Services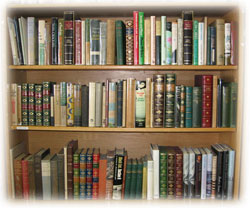 Kennys have been selling new, used, out of print and antiquarian books since 1940. With hundreds of thousands of books in stock on a vast range of subjects, we have a huge selection for you to choose from. Kennys are very experienced in dealing with the individual needs of each library. We work with clients on an ongoing basis to select and find books, pamphlets and related material on particular subject areas or authors of interest.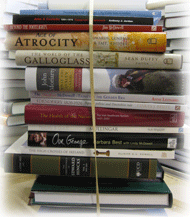 In addition we organise the sale of collections, archives and author manuscripts to Libraries worldwide. If you have an author or subject of particular interest to your library, please let us know and we can prepare a catalogue for you. We travel regularly to visit library clients around the world and visitors are always welcome at our Books Warehouse in Galway, Ireland. We provide a comprehensive collection development service to libraries, consolidating orders and invoicing when required. Clients can choose between approval plans and firm order purchasing (or combine both). Some libraries prefer to purchase directly off our shopping cart (either using a credit card or asking us to raise invoices for the books selected).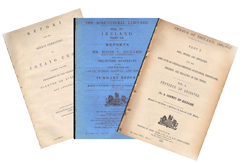 Our Library Clients include:
Boston College, China National Publications, Cornell University, Emory University, Harvard College and Law School Libraries, Library of Congress, National Library of Australia, National Library of Iran, National Library of Ireland, New York Public Library, Texas A & M University, Stanford University, Trinity College, University of Arizona, University Library of Notre Dame, University of California at Berkeley, Winchester University, Yale University Library.
To contact our Library Division, please email Conor Kenny at This email address is being protected from spambots. You need JavaScript enabled to view it. or call us at +353 (0)91 709350.