Congratulations Dr Kenny!
Details

20 May 2017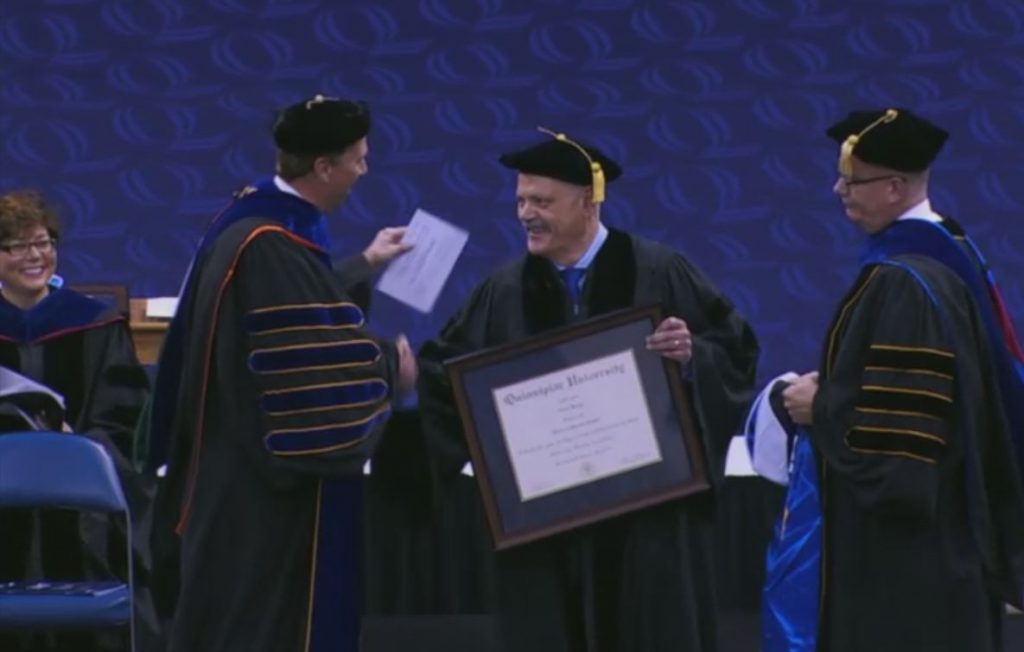 Hearty congratulations to our own Conor Kenny, Managing Director of Kennys Bookshops & Art Galleries Ltd., who this morning (May 20, 2017) received an Honourary Doctorate from Quinnipiac University in Connecticut, USA.
This singular honour was granted primarily in recognition of Conor's role in the development of Ireland's Great Hunger Museum at Quinnipiac University.
Find out more about Ireland's Great Hunger Museum >>>