Mikiro Sasaki visits Kennys Bookshop
Details

23 July 2015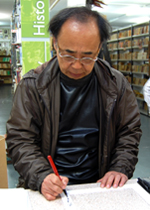 We were delighted to welcome Mikirō Sasaki (佐々木幹郎), renowned Japanese Poet and Travel Writer, to Kennys Bookshop in Galway this week.
---
In 2003 Sasaki won the Yomiuri Prize for Travel Essays - awarded for his book 'Ajia kaidō kikō: umi wa toshi de aru' (A Travel Journal of the Asian Seaboard, 2002).
Altogether he has published more than 20 poetry collections and travel books. His 'Demented Flute: Selected poems, 1967-1986' was published in English in 1988 and the author very kindly inscribed and presented Conor Kenny with a couple of his books, including this title.
In 2012 his poetry collection Ashita (Tomorrow) won the 2012 Sakutarō Hagiwara Prize, one of the most prestigious prizes in the world of Japanese poetry. Mikirō Sasaki lives and works in Tokyo.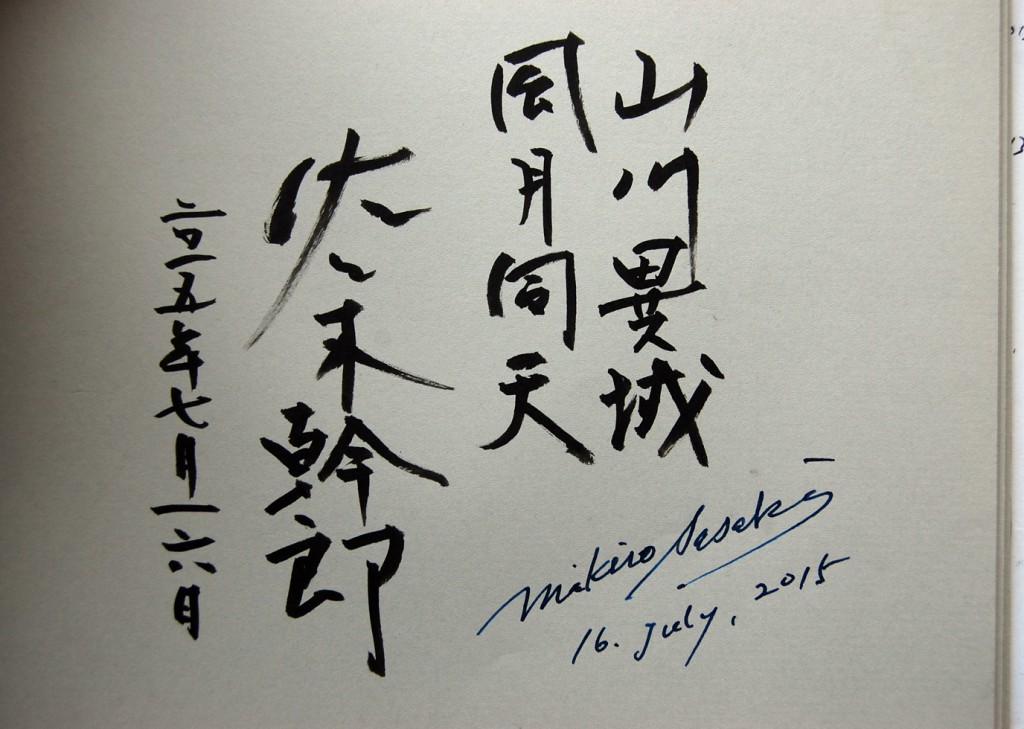 While Sasaki-san was with us he also took the time to inscribe Kennys Bookshop's Visitors Book – in exquisite style we must say. While the exact translation remains something of an enigma we understand that we all look on the same moon!
Read more about Mikirō Sasaki on Wikipedia.com.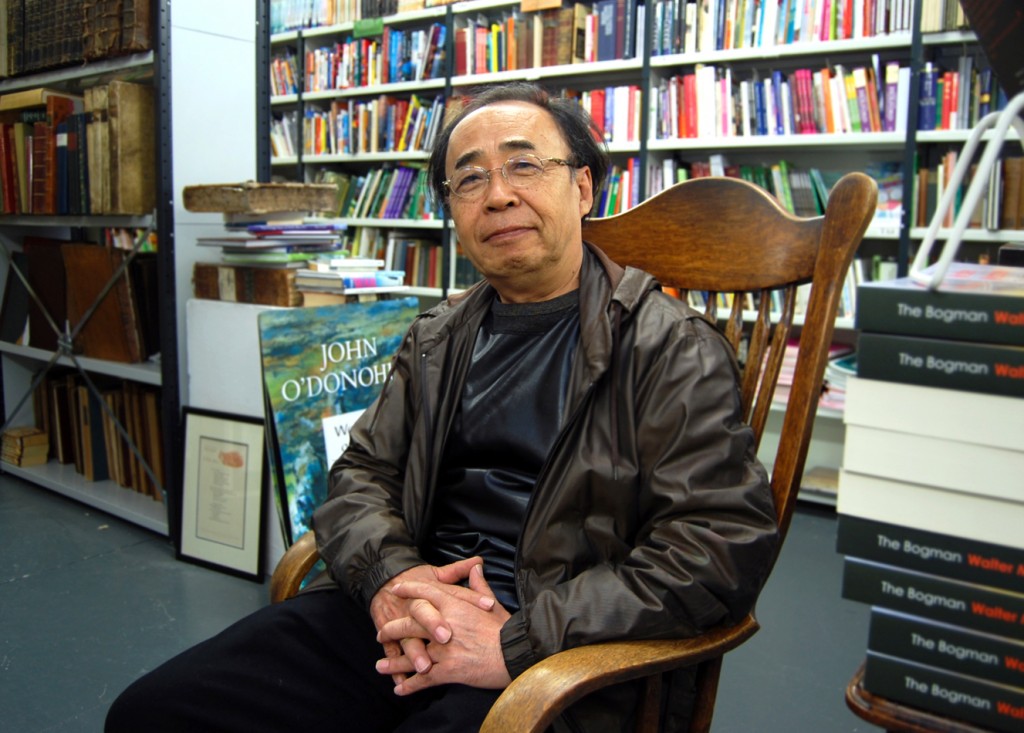 Image of Mikirō Sasaki by Dean Kelly (c) Kennys Bookshop, 2015.