Marking 170 years since The Great Famine | An Gorta Mór
Details

28 February 2015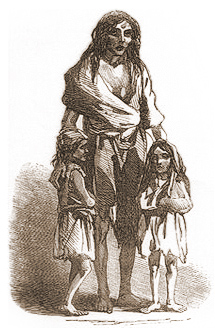 2015 marks 170 years since the beginning of The Great Irish Famine, An Gorta Mór in 1845.
Kennys Bookshop & Art Gallery are proud to be associated with The Great Hunger Museum at Quinnipiac University in Connecticut, USA.
You may also be interested to know that The Great Hunger Museum recently launched a Database of Images and Texts from The Illustrated London News, Punch and other publications from 1842 to 1852.
Great Hunger Museum Famine Folios
The Great Hunger Museum has recently published the first four Famine Folios dealing with various aspects of the Famine - a unique resource for students, scholars and researchers, as well as general readers, covering the Famine Years 1845–1852 – the worst demographic catastrophe of nineteenth-century Europe. The essays are interdisciplinary in nature, and make available new research in Famine Studies by internationally established scholars in history, art history, cultural theory, philosophy, media history, political economy, literature and music.
---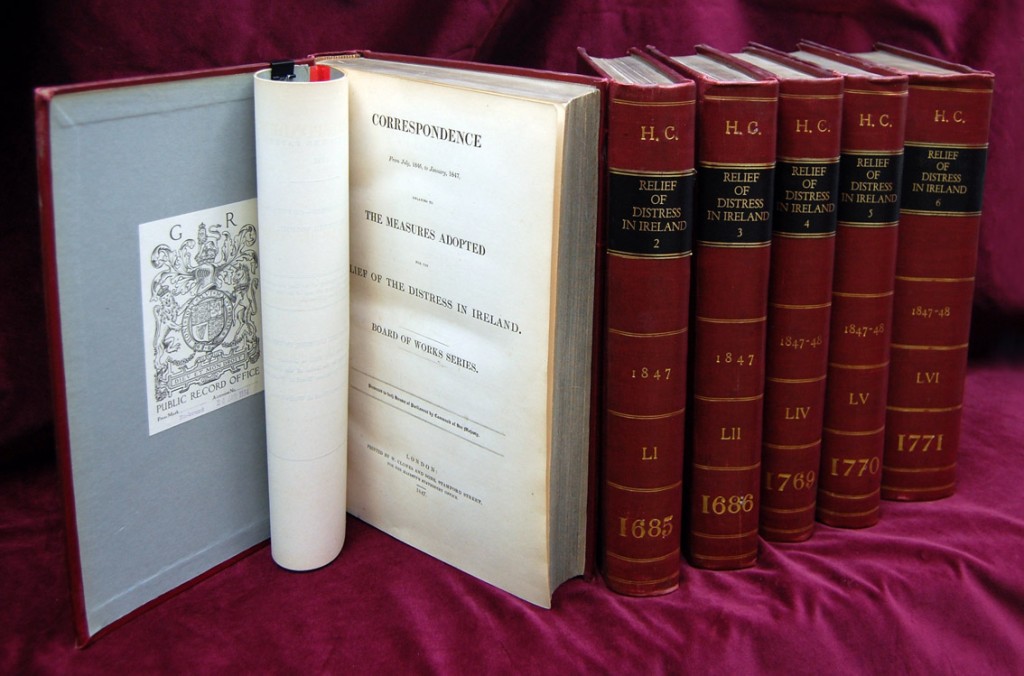 In addition to recently published books on the subject of the Famine, Kennys also carry one of the largest stocks of original British Parliamentary Papers relating to Ireland, published in the 19th century.
The pictured example is an exceedingly rare six volume set of House of Commons papers relating to the measures adopted for the Relief of the Distress in Ireland.
They detail all correspondence relating to the measures adopted for relief from 1846-1848 in Ireland, with accompanying maps, plans and appendices. They show the money spent in Ireland in detail, the purchasing of food from America and its related correspondence. Bound in original maroon library cloth, with modern leather label and gilt to spine.
Relief of the Distress in Ireland (Famine)
H.M. Stationary Office London
6 Volumes, 1847-1848, €7,500
Artworks commemorating The Great Famine.
The Kenny Gallery worked closely with Quinnipiac University in developing their Art collection for The Great Hunger Museum, and many or the Artists featured regularly exhibit with us at our gallery in Galway.
Below is a small selection by John Behan RHA, Pádraic Reaney and Kieran Tuohy.
Other artists featured on our website include Vicki Crowley and Charlotte Kelly >>>