Kevin Spacey's Bookshelf
Details

05 October 2011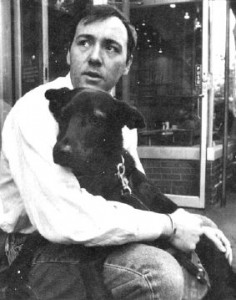 E

ver wanted to know what Kevin Spacey reads? Well, never fear, the wonderful

Oprah Winfrey

just

did a feature o

n

his favourites

!

For

anyone interested, it appears the oscar

-

winning actor and producer

prefers

non-fiction, concentrating mostly o

n

what he decribes as titles

'

by and about the powerful

'

...
---
Spacey cites four titles in particular as having made a significant impact on his life: The Wicked Wit of Winston Churchill by Dominique Enright, Team of Rivals: The Political Genius of Abraham Lincoln by Doris Kearns Goodwin, Free for All: Joe Papp, the Public, The Greatest Theater Story Ever Told (interestingly, Spacey worked in Papp's Public Theatre Offices in the 1980's) and London: The Biography by Peter Akroyd.
Of the first, Spacey commends its comic nature as he claims that Churchills 'sly observations' are "in some ways very British and in other ways so universal that I always found myself laughing." In relation to Ackroyd's London, he claims that "as an American moving here, I didn't know the history of London. I learned details about the city I wouldn't think to ask about"
Clearly inspired by the greats, Spacey's choice certainly meets the criteria of books 'by and about the powerful' and provides an interesting insight into an actor who is famous for his enigmatic nature.