China
One issue only Vol VIII No 7 May 1947. Deals with the subject of how to understand the Chinese. 15 p. ill. 19 cm. Original printed wraps. Good copy with clean cover and tight staple binding. Keywords: "Geography , Pamphlet"
Condition

Used, Good

Publisher

British Society for Internationa

Publication date

1947

SKU

KEX0095702
Pamphlet.
Publisher

Communist party

Condition

Used, Very Good

SKU

KDK0000089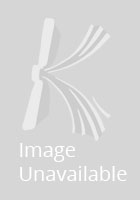 Hardcover. Hardback, with dustjacket, in good condition.
Condition

Used, Good

Publisher

Walker & Co

Format

Hardback

Publication date

1979

Edition

1st Edition

SKU

KRF0012875

ISBN

9780802706218