Death of the book?
Details

13 May 2011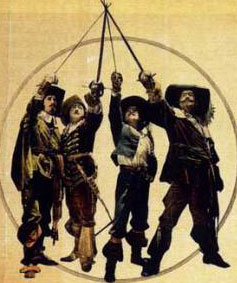 Possibly – Kindle is now outselling books online….but I for one prefer the thought of real books to electronic screens
Apparently now, Amazon are selling more Kindles than they are books. The much talked about death of the book continues apace, but will it really come to that? And I for one, am not so sure about the virtues of reading off a computer of sorts. I have an iphone, an ipod, I can listen to my music electronically, read my news electronically, but the thought of reading a book in that way turns me off.
---
One of the first books I remember reading was a 100 year old copy of The Three Musketeers, Dumas' classic. There was nothing particularly exciting or special about the edition, but it looked old, smelt old, and had uncut edges. Combined with the age of the story itself, it was a brilliant experience to read, and one which has stayed with me years later. I can't imagine I'd have gotten the same out of a clinical and cold tablet device. Maybe that's just me, and certainly it's a technological marvel, but I want to be able to read my tatty paperback forever!