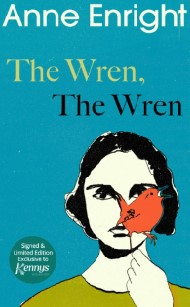 Kennys Signed Limited Edition
of new ANNE ENRIGHT
OUT THIS WEEK!
Signed & numbered by the author
With extra content in the form of an essay

Order now!
26%
OFF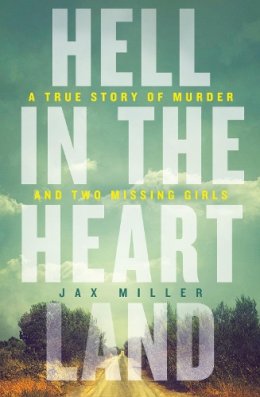 Hell in the Heartland
Jax Miller
FREE Delivery in Ireland
Description for Hell in the Heartland
Paperback.
This stranger-than-fiction cold case is about to crack wide open! Perfect for fans of I'll be Gone in the Dark and Zodiac

On December 30th, 1999, in rural Oklahoma, 16-year-old Ashley Freeman and her best friend, Lauria Bible, were having a sleepover. The next morning, the Freeman family trailer was in flames and both girls were missing.

While rumours of drug debts, revenge killings, and police corruption abounded in the ... Read moreyears that followed, the case remained unsolved and the girls were never found.

In 2016, crime writer Jax Miller travelled to Oklahoma to discover what really happened. What she unearthed was shocking. These forgotten towns were wild, lawless, and home to some very dark secrets.

Finally, in April 2018, the first arrests were made… could justice finally be in sight for the girls and their families?

'There is, in the best of us, a search for the truth, to serve the living and dead alike…Jax Miller is one of those people and Hell in the Heartland is one of those books' Robert Graysmith,author of Zodiac

'Every generation has its standout true-crime writer. Jax Miller does with Hell in the Heartland what Truman Capote did with In Cold Blood' A.A. Dhand, author of Streets of Darkness

'Mesmerizing, raw, evocative, unforgettable' William Boyle, author of A Friend Is a Gift You Give Yourself

'A captivating ride through the frustrating twists, turns, and dead ends of a horrifying murder case' Publishers Weekly

'Beautiful and devastating' Crime Reads

Show Less
Product Details
Usually ships in 2 to 4 working days
About Jax Miller
Jax Miller's first novel, Freedom's Child, received acclaim from outlets that include The New York Times, National Public Radio, The Guardian, The Sunday Times, Entertainment Weekly, and Italian Vogue and was translated into 16 languages. Miller is a three-time Dagger nominee of the Crime Writers Association in London and in 2016 was awarded the Grand Prix des Lectrices de Elle in Paris by Elle Magazine.
... Read more
Reviews for Hell in the Heartland
'There is, in the best of us, a search for the truth, to serve the living and dead alike…Jax Miller is one of those people and Hell in the Heartland is one of those books' Robert Graysmith,author of Zodiac 'Every generation has its standout true-crime writer. Jax Miller
... Read more
Goodreads reviews for Hell in the Heartland