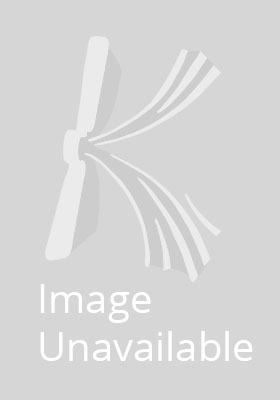 The Rise of Animals
Fedonkin, Mikhail A.; Gehling, James G.; Grey, Kathleen; Narbonne, Guy M.; Vickers-Rich, Patricia
FREE Delivery in Ireland
Description for The Rise of Animals
Hardcover. An essential resource for paleontologists, biologists, geologists, and teachers, The Rise of Animals is the best single reference on one of earth's most significant events. Num Pages: 344 pages, 677, 677 colour illustrations. BIC Classification: PSAJ; PSV. Category: (UP) Postgraduate, Research & Scholarly; (UU) Undergraduate. Dimension: 292 x 235 x 26. Weight in Grams: 1672.
Among the major events in evolutionary history, few rival in importance the appearance of animals. The Rise of Animals-a significant reference providing a comprehensive synthesis of the early radiation of the animal kingdom-fully captures this moment in geologic time. Five of the world's leading paleontologists take us on a journey to the most important fossil sites that serve as unique windows to the earliest animal life-including the Ediacara Hills of Australia, the Russian taiga and tundra, the deserts of southwest Africa, and the rugged coasts of Newfoundland. Each of these places holds a rich fossil record that reveals

... Read more
Product Details
Johns Hopkins University Press United States
Baltimore, MD, United States
Usually ships in 4 to 8 working days
About Fedonkin, Mikhail A.; Gehling, James G.; Grey, Kathleen; Narbonne, Guy M.; Vickers-Rich, Patricia
Mikhail A. Fedonkin is the head of the Precambrian Laboratory at the Russian Academy of Sciences. James G. Gehling is the senior curator at the South Australian Museum. Kathleen Grey is the chief paleontologist at the Geological Survey of Western Australia. Guy M. Narbonne is a professor and Queen's Research Chair at Queens University, Canada. Patricia Vickers-Rich holds a personal
... Read more
Reviews for The Rise of Animals
It's a beautiful book and the definitive account of the period... I love it and expect it to become a classic.
Jeff Hecht New Scientist 2008 The Rise of Animals offers a much-needed avenue to communicate to the general public the past decade's exciting discoveries of Ediacaran fossils.
Shuhai Xiao Science 2008 Recommended. Informed general readers; researchers/faculty; professionals/practitioners.
... Read more
Goodreads reviews for The Rise of Animals