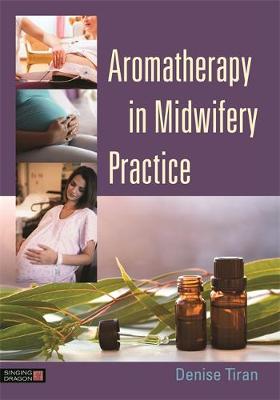 Aromatherapy in Midwifery Practice
Denise Tiran
FREE Delivery in Ireland
Description for Aromatherapy in Midwifery Practice
Paperback. .
Aromatherapy is increasingly incorporated into midwifery practice, particularly in midwife-led units. It is the most commonly used therapy by midwives and birthing practitioners but access to up-to-date safety information is limited. Almost 90% of women may be using complementary therapies during pregnancy and birth and so it is very important that midwives are aware of safe and appropriate use based on contemporary evidence. This book covers safety, effectiveness, evidence, benefits and risks, and legal, ethical and professional issues related to incorporating aromatherapy into maternity care. Useful charts and tables are included for quick reference in clinical practice, making this is

... Read more
Product Details
Usually ships in 4 to 8 working days
About Denise Tiran
Denise Tiran MSc RM PGCEA is a midwifery lecturer, complementary practitioner and an international authority on maternity complementary medicine. She is Educational Director of Expectancy, the leading provider of accredited courses for midwives on aromatherapy and other complementary therapies. Denise is also editor of the acclaimed Bailliere's Midwives' Dictionary, now in its 13th edition. She lives in London.
Reviews for Aromatherapy in Midwifery Practice
The book is a thoroughly researched and comprehensive guide and resource for midwives and complementary therapy practitioners...From an aromatherapy perspective, this book is recommended for anyone wishing to treat pregnant women or new mothers. From a midwifery perspective, this is a must-have book for any midwife looking to practise aromatherapy in midwifery, either in the NHS or privately.
Anita
... Read more
Goodreads reviews for Aromatherapy in Midwifery Practice