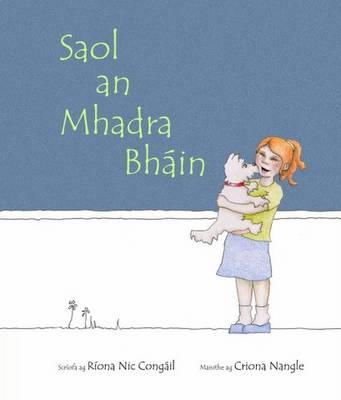 Saol an Mhadra Bháin
Ríona Nic Congáil
FREE delivery worldwide!
Shipping is temporarily suspended & orders will be processed when current government restrictions are lifted
Description for Saol an Mhadra Bháin Hardcover. Cloiseann Ciara go bhfuil saol an mhadra bháin thart. Ach cén chaoi ar tharla sé sin? Bhí sí ag imirt leis an madra bán le déanaí agus bhí an chuma air go raibh sé breá sláintiúil. Is léir nach mian leis na daoine fásta gach rud a insint do Chiara faoi bhás an mhadra bháin. Beartaíonn Ciara a fháil amach céard atá ar siúl acu agus céard go díreach a rinne siad lena cara beag bán.… Ciara hears that the white dog is dead. How did that happen, she was playing with the dog lately and he seemed fine. It was clear that the grownups weren't telling her everything. Ciara decides to investigate to find exactly what happened to her little friend...
Product Details
Reviews for Saol an Mhadra Bháin
Goodreads reviews for Saol an Mhadra Bháin