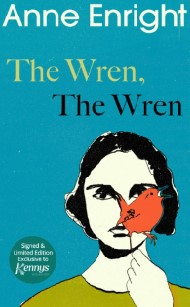 Kennys Signed Limited Edition
of new ANNE ENRIGHT
OUT THIS WEEK!
Signed & numbered by the author
With extra content in the form of an essay

Order now!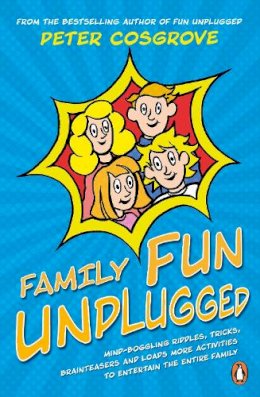 Family Fun Unplugged
Peter Cosgrove
FREE Delivery in Ireland
Description for Family Fun Unplugged
Paperback.


AN ACTIVITY BOOK THAT THE WHOLE FAMILY CAN ENJOY

Looking for a way to spend some quality time with the kids? Family Fun Unplugged is packed full of exciting activities that will provide hours of fun. Whether it's over dinner or a rainy Saturday afternoon, you can put your digital device away and let your brain do the work!

Both kids and adults will stretch their minds and test their skills as they challenge, trick and confuse. From riddles and brain-teasers to mind-boggling tricks, challenging questions and hilarious jokes, there's plenty of fun, laughter and puzzlement for every ... Read moreage.

Everyone will want to try the tricks, beat the challenges and figure out the teasers, so settle in and enjoy outsmarting, tricking and bamboozling!

And a warning for parents: Don't to be surprised if your kids outsmart you!

Show Less
Product Details
Usually ships in 2 to 4 working days
About Peter Cosgrove
Peter Cosgrove comes from a family of nine children. He is married with two kids, Emily and Tom. Peter loves brain teasers and riddles and any ideas that create great conversations. As Chairman, both of Junior Achievement, an organisation devoted to improving the achievement of children in Irish schools, and his local athletics club, he has worked with hundreds of
... Read more
Reviews for Family Fun Unplugged
A brilliant idea!
Oliver Callan
RTÉ
Handy for Christmas gatherings, boredom-busting or car journeys, as well as phone diversion therapy, Family Fun Unplugged is manna from heaven to long-suffering parents in the battle against gadget addiction, but is also just plain old fun for children of all ages
The Echo
Set the timer on everyone's
... Read more
Goodreads reviews for Family Fun Unplugged