19%
OFF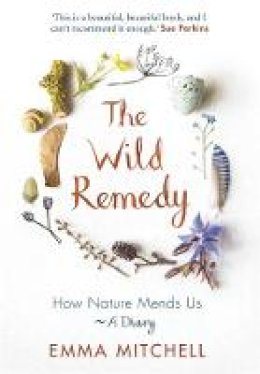 The Wild Remedy: 12 Months of Feeling Better in Nature
Emma Mitchell
FREE Delivery in Ireland
Description for The Wild Remedy: 12 Months of Feeling Better in Nature
Hardcover.
'This is a beautiful, beautiful book, and I can't recommend it enough.' Sue Perkins Emma Mitchell has suffered with depression - or as she calls it, `the grey slug' - for twenty-five years. In 2003, she moved from the city to the edge of the Cambridgeshire Fens and began to take walks in the countryside around her new home, photographing, collecting and drawing as she went. Each walk lifted her mood, proving to be as medicinal as any talking therapy or pharmaceutical. In Emma's hand-illustrated diary, she takes us with her as she follows

... Read more
Product Details
Usually ships in 4 to 8 working days
About Emma Mitchell
Emma Mitchell is a popular naturalist, designer-maker and illustrator. She has a monthly column in BBC Countryfile magazine and is one of the Guardian's Country Diarists. Her first book, Making Winter, was published to outstanding praise. She has also featured on the BBC's Countryfile and Radio 4's Woman's Hour, and has written for a number of publications, including Country Living,
... Read more
Reviews for The Wild Remedy: 12 Months of Feeling Better in Nature
Emma's words are profound, her photography is inspiring and her illustrations are exquisite. This book is the literary equivalent of Prozac.
Emma Freud Emma's writing is precise, gorgeous and inspiring, and I am delighted to have a whole year's worth of her beautiful artwork. She makes me look more closely, learn more gladly and get outside more.
... Read more
Goodreads reviews for The Wild Remedy: 12 Months of Feeling Better in Nature