6%
OFF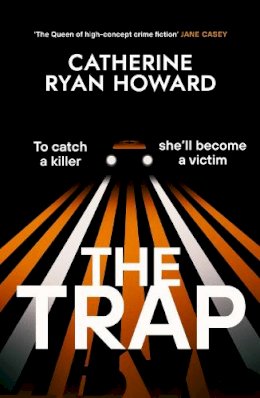 The Trap
Catherine Ryan Howard
FREE Delivery in Ireland
Description for The Trap
Paperback. ****THIS IS A PREORDER TO BE DELIVERED ON OR AROUND THE PUBLICATION DATE IN AUGUST 2023**** 'You'd think they'd do something about the taxi shortage,' he says. 'Especially with the missing women.' Stranded on a dark road in the middle of the night, a young woman accepts a lift from a passing stranger. It's the nightmare scenario that every girl is warned about, and she knows the dangers all too well – but what other choice does she have? As they drive, she alternates between fear and relief – one moment thinking he is just a good man doing a good thing, the next convinced he's a monster. But when he delivers her safely to her destination, she realizes her fears were unfounded. And her heart sinks. Because a monster is what she's looking for. She'll try again tomorrow night. But will the man who took her sister take the bait?
Stranded on a dark road in the middle of the night, a young woman accepts a lift from a passing stranger. It's the nightmare scenario that every girl is warned about, and she knows the dangers all too well - but what other choice does she have? As they drive, she alternates between fear and relief - one moment thinking he is just a good man doing a good thing, the next convinced he's a monster. But when he delivers her safely to her destination, she realizes her fears were unfounded. And her heart sinks. Because a monster

... Read more
Product Details
Will be shipped on or around publication date
About Catherine Ryan Howard
Catherine Ryan Howard is the author of 56 Days, which was an overall No. 1 bestseller in Ireland and a Kindle top ten bestseller, as well as winning Crime Fiction Book of the Year at the Irish Book Awards 2021, and The Nothing Man, which shot straight to the top of the Irish bestseller charts on publication, was a Kindle
... Read more
Reviews for The Trap
Topical, twisty, and with a real heart stopper of a moment halfway in that'll make you turn the lights back on.
Gillian McAllister, bestselling author of WRONG PLACE WRONG TIME
A heart-in-your-mouth, punch-you-in-the-gut, gripping thriller. Everything you'd expect from a Ryan-Howard read. Chilling, page-turning and shocking! This book will leave you breathless, terrified, and desperate for more.
... Read more
Goodreads reviews for The Trap