7%
OFF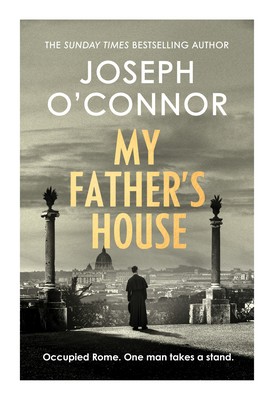 My Father's House
Joseph O'connor
FREE Delivery in Ireland
Buy three books from our '3 for 2' selection and get the cheapest book FREE!
Description for My Father's House
Hardback. This is a signed limited edition with an exclusive essay from the author only available in this edition. Bespoke dustjacket unique to this edition. First Edition. September 1943: German forces occupy Rome. SS officer Paul Hauptman rules with terror. The war's outcome is far from certain. An Irish priest, Hugh O'Flaherty, dedicates himself to helping those escaping from the Nazis. His home is Vatican City, the world's smallest state, a neutral, independent country within Rome where the occupiers hold no sway. Here Hugh brings together an unlikely band of friends to hide the vulnerable under the noses of the enemy. But Hauptman's net begins closing in on the Escape Line and the need for a terrifyingly audacious mission grows critical. By Christmastime, it's too late to turn back. Based on an extraordinary true story, My Father's House is a powerful literary thriller from a master of historical fiction. Joseph O'Connor has created an unforgettable novel of love, faith and sacrifice, and what it means to be truly human in the most extreme circumstances.
Product Details
Usually ships in 2 to 4 working days
Reviews for My Father's House
Goodreads reviews for My Father's House