5%
OFF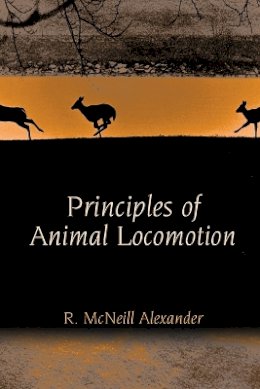 Principles of Animal Locomotion
R.mcneill Alexander
FREE Delivery in Ireland
Description for Principles of Animal Locomotion
Paperback. Provides an overview of how animals run, walk, jump, crawl, swim, soar, hover, and fly. This book introduces energetics and optimality as basic principles. It tackles each of the major modes by which animals move on land, in water, and through air. It explains the mechanisms involved and the physical and biological forces shaping those mechanisms. Num Pages: 384 pages, 6 tables. 105 line illus. BIC Classification: PSVD. Category: (P) Professional & Vocational; (U) Tertiary Education (US: College). Dimension: 235 x 155 x 22. Weight in Grams: 572.
How can geckoes walk on the ceiling and basilisk lizards run over water? What are the aerodynamic effects that enable small insects to fly? What are the relative merits of squids' jet-propelled swimming and fishes' tail-powered swimming? Why do horses change gait as they increase speed? What determines our own vertical leap? Recent technical advances have greatly increased researchers' ability to answer these questions with certainty and in detail. This text provides an up-to-date overview of how animals run, walk, jump, crawl, swim, soar, hover, and fly. Excluding only the tiny creatures that use cilia, it covers all animals that

... Read more
Product Details
Princeton University Press United States
New Jersey, United States
Usually ships in 4 to 8 working days
About R.mcneill Alexander
R. McNeill Alexander is Emeritus Professor of Zoology at the University of Leeds and a Fellow of the Royal Society. He is the author of more than a dozen books, including "Optima for Animals" (Princeton), as well as the award-winning CD-ROM "How Animals Move".
Reviews for Principles of Animal Locomotion
"A valuable reference book written by a leader in the field."
Stephen Gatesy, Nature "A remarkable volume that simply must be read by anyone contemplating any kind of work on, or in imitation of, muscle-driven motion. This is no ordinary summing up but rather a synthesis, an explication of principles
the title needs no disclaimer... [O]ne should read it in short bouts
... Read more
Goodreads reviews for Principles of Animal Locomotion