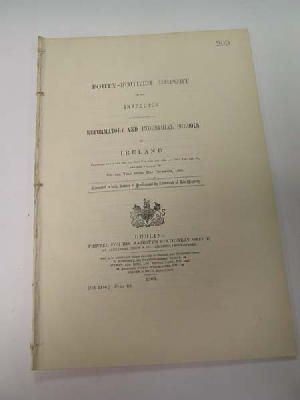 Reformatory and Industrial Schools of Ireland Forty Fifth Report of the Inspector
John Fagan
FREE delivery worldwide!
Shipping is temporarily suspended & orders will be processed when current government restrictions are lifted
Description for Reformatory and Industrial Schools of Ireland Forty Fifth Report of the Inspector Pamphlet. 86 pp Printed Wrappers.Includes Details of Offences Committed. Age Sex and Social Condition,List of Reformatory Schools ,showing their Locality &c.Seperate reports on each School.
Product Details
Alexander Thom 87 & 88 Abbey St. Dublin