3%
OFF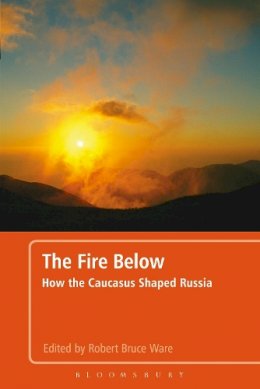 The Fire Below: How the Caucasus Shaped Russia
.
FREE Delivery in Ireland
Description for The Fire Below: How the Caucasus Shaped Russia
Paperback.


This work examines the complex dynamics of Russia's relations with the Caucasus. Beginning in 2000, Putin's Chechenization strategy had unforeseen and controversial results for the entire Russian Federation. These are elucidated in case studies of the Stavropol region, the Sochi Olympics, the Pussy Riot conviction, and Russia's efforts to reintegrate religion with politics against the backdrop of an emerging Islamic "inner abroad." Neither Russia nor the Caucasus can be understood without an appreciation of their uneasy interconnection and its explosive consequences.
Product Details
Usually ships in 5 to 9 working days
About .
Since completing his doctorate at Oxford University, Robert Bruce Ware has conducted field work in the North Caucasus, contributing numerous articles on the region. He is the co-author of Dagestan: Russian Hegemony and Islamic Resistance in the North Caucascus. His publications on philosophical issues include his book on Hegel. His popular commentaries have appeared in major publications around the world.
... Read more
Reviews for The Fire Below: How the Caucasus Shaped Russia
Since the fall of the Soviet Union no region has grown to occupy a more dramatic role in Western analyses and concerns regarding Russia than the Caucasus. Located at the boundary of Europe, Asia, and the Middle East the Caucasus is a complex, mini-continent of three sovereign states and seven "republics," the scene of seven wars since 1988, a
... Read more
Goodreads reviews for The Fire Below: How the Caucasus Shaped Russia