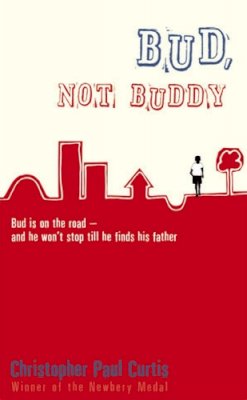 Bud, Not Buddy
Christopher Paul Curtis
FREE Delivery in Ireland
Description for Bud, Not Buddy
Paperback. .


Bud (like a plant, not short for 'Buddy', as he determinedly tells everyone) is a motherless boy on the run. He's determined to find his father but doesn't really know where to start. The only clue his late mother left him was a bunch of flyers about Herman E Calloway and his famous jazz band, the Dusky Devastators of the Depression! Bud's search for his dad is a tough one but just occasionally he hits a note as high as even the Dusky Devastators can play! A superbly entertaining, prize-winning novel.
Product Details
Random House Children's Publishers UK United Kingdom
Usually ships in 4 to 8 working days
About Christopher Paul Curtis
Christopher Paul Curtis grew up in Flint, Michigan, where BUD, NOT BUDDY is set. He supported himself through college by working on the assembly line at a car plant. He is now a full-time writer. He is married with two children.
Reviews for Bud, Not Buddy
This is a fast paced, tightly plotted story, which deserves promotion, especially with boys
Books for Keeps

Goodreads reviews for Bud, Not Buddy