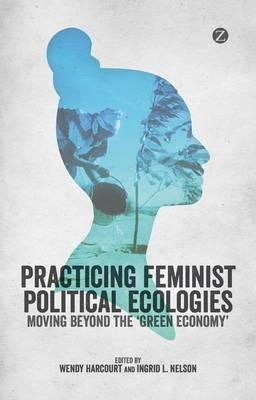 Practising Feminist Political Ecologies: Moving Beyond the ´Green Economy´
Wendy Harcourt
FREE Delivery in Ireland
Description for Practising Feminist Political Ecologies: Moving Beyond the ´Green Economy´
Paperback. .


Destined to transform its field, this volume features some of the most exciting feminist scholars and activists working within feminist political ecology, including Giovanna Di Chiro, Dianne Rocheleau, Catherine Walsh and Christa Wichterich. Offering a collective critique of the 'green economy', it features the latest analyses of the post-Rio+20 debates alongside a nuanced reading of the impact of the current ecological and economic crises on women as well as their communities and ecologies. This new, politically timely and engaging text puts feminist political ecology back on the map.
Product Details
Bloomsbury Publishing PLC
Usually ships in 4 to 8 working days
About Wendy Harcourt
Wendy Harcourt is associate professor at the International Institute of Social Studies, Erasmus University. She was editor-in-chief of the journal Development from 1995 to 2012 and during that period published five books, including Women and Politics of Place with Arturo Escobar (2005). Her monograph Body Politics in Development: Critical Debates in Gender and Development (Zed Books, 2009) received the 2010
... Read more
Reviews for Practising Feminist Political Ecologies: Moving Beyond the ´Green Economy´
This outstanding volume at last brings us a much-awaited sequel to the highly acclaimed Feminist Political Ecology. It illustrates like no other book I know the unprecedented coalitions being pioneered by women in regions across the world.
Arturo Escobar, University of North Carolina at Chapel Hill
Moving beyond narratives of eco-hero/ines to nuanced explorations of identity, activism, and
... Read more
Goodreads reviews for Practising Feminist Political Ecologies: Moving Beyond the ´Green Economy´