32%
OFF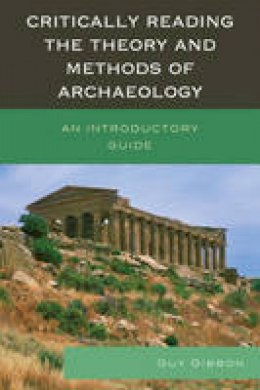 Critically Reading the Theory and Methods of Archaeology: An Introductory Guide
Guy Gibbon
FREE Delivery in Ireland
Description for Critically Reading the Theory and Methods of Archaeology: An Introductory Guide
Hardback. .


Critically Reading the Theory and Methods of Archaeology stands out as the most thorough and practical guide to the essential critical reading and writing skills that all students, instructors, and practitioners should have. It provides priceless insight for the here and now of the Theory and Methods of Archaeology classes and for a lifetime of reading, learning, teaching, and writing. Chapters focus on rigorous reasoning skills, types of argument, the main research orientations in archaeology, the basic procedural framework that underlies all schools of archaeology, and issues in archaeology raised by skeptical postmodernists.
Product Details
AltaMira Press,U.S. United States
California, United States
Usually ships in 4 to 8 working days
About Guy Gibbon
Gibbon is a professor emeritus at the University of Minnesota. He is the author of a number of books, including Anthropological Archaeology, Explanation in Archaeology, and The Sioux.
Reviews for Critically Reading the Theory and Methods of Archaeology: An Introductory Guide
Gibbon's main goal with this book is clearly indicated by his title: he wants readers to think critically when reading archaeological texts. He suggests that his book is appropriate for undergraduates, graduate students, nonprofessionals, and also professional archaeologists. He further suggests that students engaged in thesis writing and also professional archaeologists might find the book useful in helping them write
... Read more
Goodreads reviews for Critically Reading the Theory and Methods of Archaeology: An Introductory Guide