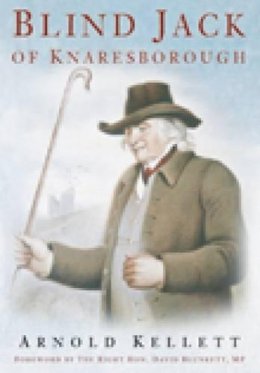 Blind Jack of Knaresborough
Arnold Kellett
FREE Delivery in Ireland
Description for Blind Jack of Knaresborough
Paperback.


Jack Metcalf was blinded by smallpox at the age of six, but he did not let this stop him from leading an astonishing and adventurous life - becoming an expert horseman, gambler and guide. He eloped at the age of twenty-one; ran numerous enterprises; joined the military as a musician, and led the Yorkshire Blues onto the battlefield at Culloden.
Product Details
The History Press Ltd United Kingdom
Usually ships in 5 to 9 working days
About Arnold Kellett
Dr Arnold Kellett is a well-known local historian and author of eight previously published works. An expert on Blind Jack, he has contributed to three radio shows on the subject. He is a former mayor, and now freeman, of Knaresborough and is the winner of the Yorkshire History Prize.
Reviews for Blind Jack of Knaresborough
Goodreads reviews for Blind Jack of Knaresborough