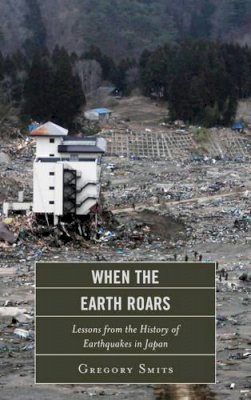 When the Earth Roars: Lessons from the History of Earthquakes in Japan
Gregory Smits
FREE Delivery in Ireland
Description for When the Earth Roars: Lessons from the History of Earthquakes in Japan
Hardback. .
Japan, which is among the most earthquake-prone regions in the world, has a long history of responding to seismic disasters. However, despite advances in earthquake-related safety technologies, the destructiveness of the magnitude 9 class earthquake and tsunami that struck the country on 3/11 raised profound questions about how societies can deal effectively with seismic hazards. This important book places the devastating earthquake, tsunami, and nuclear meltdown disaster in historical perspective, examining conceptions of earthquakes since the seventeenth century, the diverse ways actual earthquakes and their aftermath played out, and their enduring social and scientific significance. By looking backward, Gregory Smits

... Read more
Product Details
Asia/Pacific/Perspectives
Lanham, MD, United States
Usually ships in 4 to 8 working days
About Gregory Smits
Gregory Smits is professor of history and Asian studies at Pennsylvania State University.
Reviews for When the Earth Roars: Lessons from the History of Earthquakes in Japan
Smits offers a very well-written and insightful study of the eternal quest to create and validate the shaky science of earthquake prediction. Basing his book on an analysis of major earthquakes in Japan over the last 200 years, including the earthquake and tsunami of 3/11, the author concludes that it is impossible to predict them (neither their timing nor location).
... Read more
Goodreads reviews for When the Earth Roars: Lessons from the History of Earthquakes in Japan