Children's & Teen's
Results 27673 - 27696 of 35809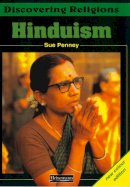 Paperback. Focusing on Hinduism, this is one of a series which has been revised in line with developments in Religious Education and examines key themes of the world's major religions - worship, history, festivals and rites of passage. Series: Discovering Religions. Num Pages: 48 pages, illustrations, colour photos. BIC Classification: YQRN3. Category: (E) Primary & Secondary Education. Dimension: 263 x 167 x 4. Weight in Grams: 138.
Publisher

Pearson Education Limited United Kingdom

Number of pages

48

Format

Paperback

Publication date

1995

Edition

2nd

Condition

New

SKU

V9780435304713

ISBN

9780435304713
Paperback. When the Spirit of Winter takes a fancy to young witch Tiffany Aching, he wants her to stay in his gleaming, frozen world. Forever. It will take all the young witch's skill and cunning, as well as help from the legendary Granny Weatherwax and the irrepressible Wee Free Men, to survive until Spring. Series: Discworld Novels. Num Pages: 384 pages. BIC Classification: 5AN; YFH. Category: (JC) Children's (6-12); (Y) Teenage / Young Adult. Dimension: 214 x 130 x 24. Weight in Grams: 274.
Publisher

Corgi Childrens

Format

Paperback

Publication date

2007

Condition

New

SKU

V9780552553698

ISBN

9780552553698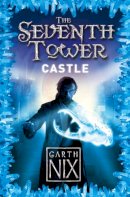 Paperback. Second title in fantasy adventure series, THE SEVENTH TOWER, from bestselling author, Garth Nix. In the Dark World, society is ranked according to colour clans and the most precious commodity is light. In all the world there is only one place that ever sees the sun, a seven-towered castle on a mountain high above the desolate ice lands below. Series: The Seventh Tower. Num Pages: 240 pages. BIC Classification: YFC; YFH. Category: (JC) Children's (6-12). Dimension: 199 x 128 x 18. Weight in Grams: 224. Good clean copy with some minor shelf wear
Publisher

HarperCollinsChildren'sBooks

Format

Paperback

Publication date

2008

SKU

KAK0007301

ISBN

9780007261208