Booktalk Blog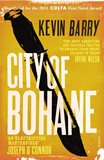 Priz e-winning author Kevin adds to our great literary tradition
One of the things that Ireland can be justifiably proud of is its literary tradition. James Joyce and Samuel Beckett re-wrote the rules in the 20th Century, and Shaw, Wilde, O'Casey and Yeats are all towering names in the world of letters.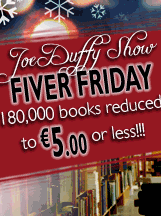 On Kennys.ie, you'll find thousands of books reduced to €4.99 or less, with FREE shipping worldwide! Kennys.ie offers genuinely competitive prices and free shipping worldwide.The site has a unique Irish flavour with Bestsellers lists from the Irish book charts, award winning books highlighted from Irish book competitions and our YouTube channel where we promote Irish writers.At Kennys.ie you'll find
· a massive selection
· huge discounts on all bestsellers
· free delivery worldwide
· no hidden charges
· and, unlike Amazon, we accept Laser cards!
We regularly have authors reading excerpts from their book in store and we publish these readings on our
YouTube Channel here
.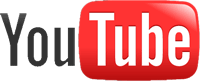 Did you know that we regularly publish video book reviews, author interviews, readings from authors and gallery exhibition openings on our YouTube channel?
Subscribe to our channel here and get updated whenever we post a new video!