Update on Kennys services due to Covid-19 & Coronavirus
Details

07 April 2020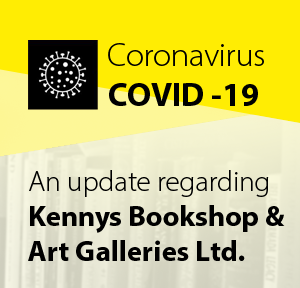 Kennys resuming shipping with immediate effect
A chairde,

Shipping and processing of online orders is now resuming at Kennys, as a result of new measures announced yesterday.

Customers can continue to order books from us on www.Kennys.ie and contact us by phone or email, and we will fulfil your orders as soon as possible.

We are processing online orders with a minimum number of staff onsite (we will have no more than three members on site), while strictly adhering to physical distancing and health and safety guidelines. All administration work will continue to be carried out by staff working from home.

Due to the temporary closure of most of our suppliers, we are operating off a low stock of bestsellers and new books that we have in our Galway store. These, along with over 300,000 other new and secondhand books we have in stock, are readily available to ship and on kennys.ie now.
Some pending orders also may not be fulfilled - we will be in touch with customers to let you know.

We continue to offer Free Delivery in Ireland, however, new postage charges introduced today require that we add a surcharge to all overseas orders going forward on Kennys.ie.

We would like to take this opportunity to thank everyone for their support of Kennys - go raibh míle maith agat as ucht do thacaíocht.

Bígí go léir sábháilte, stay safe,
All Staff at Kennys Bookshop & Art Gallery
This email address is being protected from spambots. You need JavaScript enabled to view it.
+353 (0)91 709350