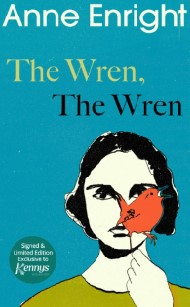 Kennys Signed Limited Edition
of new ANNE ENRIGHT
OUT THIS WEEK!
Signed & numbered by the author
With extra content in the form of an essay

Order now!
3%
OFF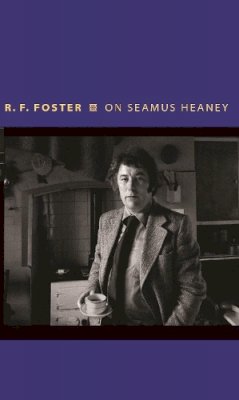 On Seamus Heaney
Roy Foster
FREE Delivery in Ireland
Description for On Seamus Heaney
Hardback.


A vivid and original account of one of Ireland's greatest poets by an acclaimed Irish historian and literary biographer

The most important Irish poet of the postwar era, Seamus Heaney rose to prominence as his native Northern Ireland descended into sectarian violence. A national figure at a time when nationality was deeply contested, Heaney also won international acclaim, culminating in the Nobel Prize for Literature in 1995. In On Seamus Heaney, leading Irish historian and literary critic R. F. Foster gives an incisive and eloquent account of the poet and his work against the background of a changing Ireland.
... Read more
Product Details
Princeton University Press
New Jersey, United States
Usually ships in 2 to 4 working days
About Roy Foster
R. F. Foster is Professor of Irish History and Literature at Queen Mary University of London and Emeritus Professor of Irish History at the University of Oxford. His many books include Modern Ireland: 1600–1972, the two-volume W. B. Yeats: A Life, and, most recently, Vivid Faces: The Revolutionary Generation in Ireland, 1890–1923. Foster's writing has appeared in the Guardian, the
... Read more
Reviews for On Seamus Heaney
"One of the Financial Times' Best Books of 2020: Critics' Picks" "Foster's characteristic brio brings Heaney to life again. . . . On Seamus Heaney, with its abundant account of his life, its illuminating analysis of his work, and the generous quotations from favourite poems, should find a place on bookshelves all over Ireland and beyond."
-Clíona Ní Ríordáin, Irish Times
... Read more
Goodreads reviews for On Seamus Heaney