21%
OFF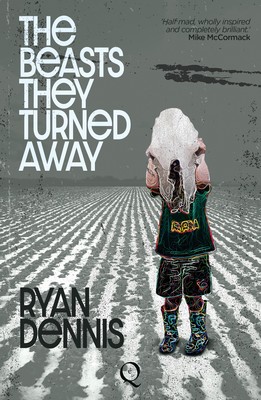 The Beasts They Turned Away
Ryan Dennis
FREE Delivery in Ireland
Description for The Beasts They Turned Away
Paperback.


Iosac Mulgannon is a man called to stand. Losing a grip on his mental and physical health, he is burdened with looking after a mute child whom the local villagers view as cursed. The aging farmer stubbornly refuses to succumb in the face of adversity and will do anything, at any cost, to keep hold of his farm and the child. This dark and lyrical debut novel confronts a claustrophobic rural community caught up in the uncertainties of a rapidly changing world.
Product Details
Cheltenham, United Kingdom
Usually ships in 2 to 4 working days
About Ryan Dennis
Ryan Dennis is a former Fulbright Scholar in Creative Writing and has taught creative writing at several universities. He has been published in various literary journals, particularly in the US, including The Cimarron Review, The Threepenny Review and Fusion. In addition to completing a PhD in creative writing at the National University of Ireland, Galway, he is a syndicated columnist
... Read more
Reviews for The Beasts They Turned Away
'A novel like no other. Mythic and intimate, original yet recognisable, the barbed wire prose of Ryan Dennis draws down storm clouds and grey crows over a world at the end of its tether. Half mad, wholly inspired and completely brilliant.'; Mike McCormack, author of Solar Bones and winner of The Goldsmiths Prize.
Goodreads reviews for The Beasts They Turned Away