48%
OFF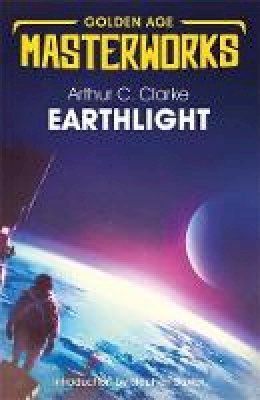 Earthlight (Golden Age Masterworks)
Clarke, Sir Arthur C.
FREE Delivery in Ireland
Description for Earthlight (Golden Age Masterworks)
Paperback.
The time: 200 years after man's first landing on the Moon. There are permanent populations established on the Moon, Venus and Mars. Outer space inhabitants have formed a new political entity, the Federation, and between the Federation and Earth a growing rivalry has developed. EARTHLIGHT is the story of this emerging conflict. Two centuries from now there may be men who do not owe allegiance to any nation on Earth, or even to Earth itself. This brilliant story tells of a time when man stands upon the moon and the planets, tells of men now divided by

... Read more
Product Details
Usually ships in 2 to 4 working days
About Clarke, Sir Arthur C.
Arthur C. Clarke was born in Minehead in 1917. During the Second World War he served as an RAF radar instructor, rising to the rank of Flight-Lieutenant. After the war he won a BSc in physics and mathematics with first class honours from King's College, London. One of the most respected of all science-fiction writers, he also won the KALINGA
... Read more
Reviews for Earthlight (Golden Age Masterworks)
Goodreads reviews for Earthlight (Golden Age Masterworks)