22%
OFF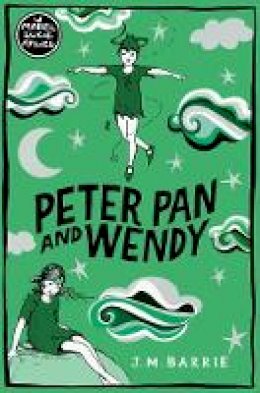 Peter Pan and Wendy (Macmillan Children's Books Paperback Classics)
Barrie, J. M.
FREE Delivery in Ireland
Description for Peter Pan and Wendy (Macmillan Children's Books Paperback Classics)
Paperback.
This edition of J. M. Barrie's Peter Pan and Wendy was originally retold by May Byron for little people, with the approval of the author. It is a thrilling adventure for all ages; the story of the boy who refuses to grow up is a tale that never gets old. It follows the Darling children - Wendy, John and Michael - who befriend the magical Peter and are whisked away to the Never-Land, where the villainous Captain Hook and the brave Lost Boys await. Mabel Lucie Attwell's gentle illustrations and distinctive style have been the nursery staple

... Read more
Product Details
Macmillan Children's Books
Usually ships in 2 to 4 working days
About Barrie, J. M.
J. M. Barrie (1860-1937) was fascinated by stories of his mother's life. He was determined to write, and worked on the Nottingham Journal after graduating from Edinburgh University. In 1885 he successfully sold the Auld Licht Idylls, which were based on his mother's tales. By the time Peter Pan opened on the London stage in 1904, Barrie had written more
... Read more
Reviews for Peter Pan and Wendy (Macmillan Children's Books Paperback Classics)
Goodreads reviews for Peter Pan and Wendy (Macmillan Children's Books Paperback Classics)